NEW HOURS for
BUSINESS IT
ON-SITE SERVICES
Mon - Fri
7am-10am

and

4pm- 7pm
All our services plus
Employee Training and more!
Licensed, Bonded, Insured
Trusted in Brevard County
since 2001!
Weekend hours also available!
​
​
NEW HOURS 2020
Consumer Help Desk -
SHOP HOURS
Mon - Fri
10am - 4pm
Virus Cleanup, Hardware repairs,
Software installation, Diagnostics,
Data Recovery, Training and more!
Microsoft, Apple, Chrome Books,
Tablets and More!
​
Licensed, Bonded, Insured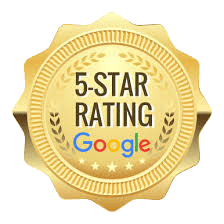 Owner Susan Jerome is a certified Technician skilled with all Microsoft Programs and Apple Software. She can come to your place of business and review your networking and business models to help keep you protected from the very real threat of company espionage, ransonware and more. She can clean and repair all systems and train your staff. Bonded, insured, trusted and respected for over 20 years, Computer Care Clinic is who you need to call when things aren't running right!
#321-452-0911
​
​