Call #321-452-0911
Providing Superior Computer Repair Services for Consumers and Business, including Virus Cleanups, Data Recovery, Software and Hardware Repairs, Training and so much more! Certified, Fast, Honest and Professional
with over 20 years experience.
330 Myrtice Ave. #88 Merritt Island, FL 32953




We are open




BY APPOINTMENT ONLY

.
We also provide ON-SITE SERVICES for Business Customers, and homebound customers.
Please call to make an appointment!


#321-452-0911




Microsoft Certified Technician,
Cyber Security Trained,
Licensed, Bonded, Insured,
over 20 years in Brevard County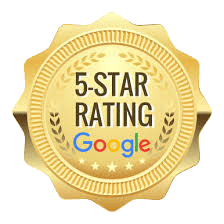 Call us to discuss your needs and we will give
you an estimate.
OR ...TALK WITH A TECH! Just $39
One-on-One instructions to help you get thru any issues you are having.
Starts at $39 for up to 30 minutes, $69 for hour .
* $59 TUNE UP SPECIAL in the shop!
OS System Updates, Support Software, Anti Virus Software, Check browsers for spyware.
Plus complimentary diagnosis of your computer.
​
We are Computer Care Clinic serving Cocoa Beach, Merritt Island, Rockledge, Suntree, Viera, Melbourne and Port St. John. Located on 520 in Merritt Island, we have been voted numerous times as Brevard County's best computer repair services. We offer software and hardware repairs and one-on-one software training. Check out our reviews and you'll see why over 10,000 happy customers over the past 20 years have awarded Computer Care every customer satisfaction award there is multiple times. We're old-fashioned all-American English-speaking computer repair professionals. Honest, dependable, reliable and professional computer repair services. If you've shopped around on the internet lately, you already know that's hard to find.
​
And we don't just clean your computer, we TEACH YOU HOW TO PROTECT YOURSELF! This is what truly separates COMPUTER CARE CLINIC from the others.
​
In today's world, TRUST AND KNOWLEDGE are of upmost importance. We are licensed, bonded and insured and work out of a store front. Why would you trust anyone who works out of their car! Beware of the "techs" who post their services on sites like Craigslist. They say they will come to your home for $50 bucks.. but honestly, do you really want a stranger in your home, checking out your valuables and seeing your vulnerabilities? You don't open your door to strangers do you? Don't trust fly by night techies!
And NEVER let anyone remote in your computer! You cannot trust these third world country "experts" who claim they are Microsoft partners! They are SCAM ARTISTS looking to steal your passwords, tax returns, credit cards and personal identity! You are more like to be a victim of Cyber Crime than any other crime!
And it's hard to trust your computer to the big box stores, who only value their bottom line, and don't hire qualified technicians. And unfortunately, many small shops will con their customers with old, outdated parts, and inept software repairs. Is it laziness? lack of knowledge? Even the current popular franchisers investing heavily in digital marketing, don't really have a clue about software or even hardware repair! It's unthinkable what people try to "sell" you these days!!!
We are licensed, insured and BONDED to protect your information! We are honest and knowledgeable! Being bonded is not required in the State of Florida but it is a standard we adhere to!
Our prices are fair and our diagnostics are thorough. Most importantly, we're honest. We'll tell you what's wrong with your computer in plain English, let you know how much it would cost to repair it, and if we think it's not worth repairing it too. There is no other computer repair service that we know of, that will honestly tell you whether it's not cost-effective to repair a computer.
​
Call us or stop in our store so that we can solve your desktop or laptop problems.
Susan of Computer Care Clinic did an outstanding job restoring my computer. When she returned my computer, she spent a great deal of time with me, pointing out various programs to provide more protection. She called me a couple days later to be sure I had no problems. I will be very happy to refer friends to her when they have computer problems.
Susan at Computer Care Clinic, has been my "go to" person for probably 10 years now. Her superior knowledge of the intricacies of computing and all things "IT" set her way above the rest of her contemporaries. Susan's integrity is above reproach. I highly recommend Computer care Clinic for any of your computer needs!
When you need your computer repaired, there is only one place to go - Computer Care Clinic of Merritt Island. Senior Tech Susan is extremely professional, prompt, knowledgeable about all aspects of computers , and has solved and fixed every problem I have had with my computers. Great service and reasonable pricing. She gets the job done on time and when promised,
We provide Computer Services In Our Shop, In Your Business, or In Your Home.