NEW HOURS for
BUSINESS IT
ON-SITE SERVICES
Mon - Fri
7am-10am

and

4pm- 7pm
All our services plus
Employee Training and more!
Licensed, Bonded, Insured
Trusted in Brevard County
since 2001!
Weekend hours also available!
​
​
NEW HOURS 2020
Consumer Help Desk -
SHOP HOURS
Mon - Fri
10am - 4pm
Virus Cleanup, Hardware repairs,
Software installation, Diagnostics,
Data Recovery, Training and more!
Microsoft, Apple, Chrome Books,
Tablets and More!
​
Licensed, Bonded, Insured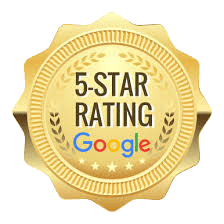 Who We Are and H0w to Reach Us
NEW HOURS 2020
CONSUMER HELP DESK
Mon thru Fri
10am - 4pm
​
BUSINESS
On-Sites, Training,

Pickups & Deliveries
7am-10am and

4pm-7pm
​
#321-452-0911
126 E Merritt Island Causeway (520)
Merritt Island, FL
(1 block east of Courtenay Parkway on the North side of the road, across from the Publix plaza. )
Owner Susan Jerome is a highly skilled and intelligent computer technician with over 2 decades of computer services. Skilled in all Microsoft and Apple software applications, she is well versed in all software programs and can repair all hardware issues as well. She will honestly address your computer problems and provide a thorough diagnostic evaluation so that you can make an informed decision. Dedicated to protecting her customers from the current onslaught of spyware and malware, she also trains her customers in teaching them how to protect themselves from hacking and identity theft.
Every customer, every virus cleanup, deserves the utmost attention and Susan leaves no stone unturned. In today's world it's all about trust and knowledge. And that's where Computer Care Clinic and Susan Jerome rise above others!